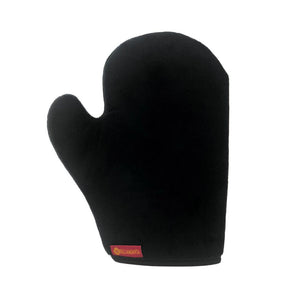 Bellamianta Luxury Velvet Tanning Mitt
Sale price Price £7.99 Regular price
Our double sided luxury velvet tanning with thumb for the perfect application.
Grip proof and stain proof for seamless home tanning and professional tan application the water resistant barrier ensures fingers remain unstained as you apply your tan.

Wash your mitts at 30 degrees in your washing machine on a regular basis for best application.
Perfect for getting the perfect tanning application

Directions
Ensure your skin is clean and dry.
Gently peel mitt open.
Apply a small amount to your Bellamianta Luxury Velvet Tanning Mitt.
Using the mitt, apply in circular motions, starting from the ankles upwards and blend well.
For face, hands and feet apply sparingly.
Composition
70% Luxury Soft Velvet, 20% Polyurethane Foam, 10% PU Waterproof Layer